Andaman Speed Boat Koh Lipe - Phuket
Daily Departure from Koh Lipe/ Phuket Stop over in Koh Buloan, Koh Kradan, Koh Ngai, Koh Mook, Koh Lanta, Koh Phi Phi, Phuket
Andaman Speed Boat Koh Lipe - Phuket
Daily Departure from Koh Lipe/ Phuket
Stop over in Koh Buloan, Koh Kradan, Koh Ngai, Koh Mook,Koh Lanta, Koh Phi Phi, Phuket
*Schedule may change from time to time and will be updated.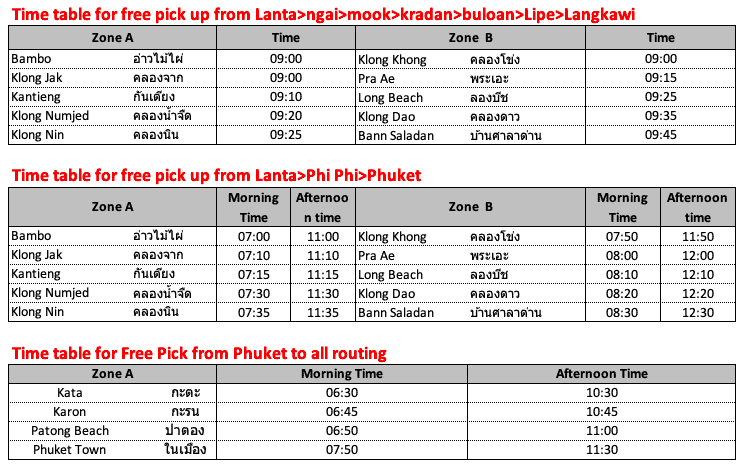 Price:
Promotion 5% OFF below route

 (Travel before 30 Apr 20)
We only accept booking 24 hours before your departure time and submit the form for booking. We will send you payment link. Price shown is normal price.
IMPORTANT:
1. Any change or cancellation due to unforeseen circumstances which is beyond the company's control, the company will not be responsible for any extra expenses incurred.
[caldera_form id="CF5e310b1a4881b"]