The Ways Of Getting to Koh Lipe...
How to get to beautiful island
Availability: end of oct to end of May yearly
Transport mode: Ferry (100pax - 150pax)
Duration: 1 hour 30min
Schedule: 1 trip at the beginning season and end at the season. Other than this will be 2 trips per day.
Departure point: Kuah Jetty or Telaga harbour
Fare: RM153 per adult (2023/2024)
You can find latest schedule and price for Langkawi to Koh Lipe 
Langkawi airport is the nearest airport to Koh Lipe.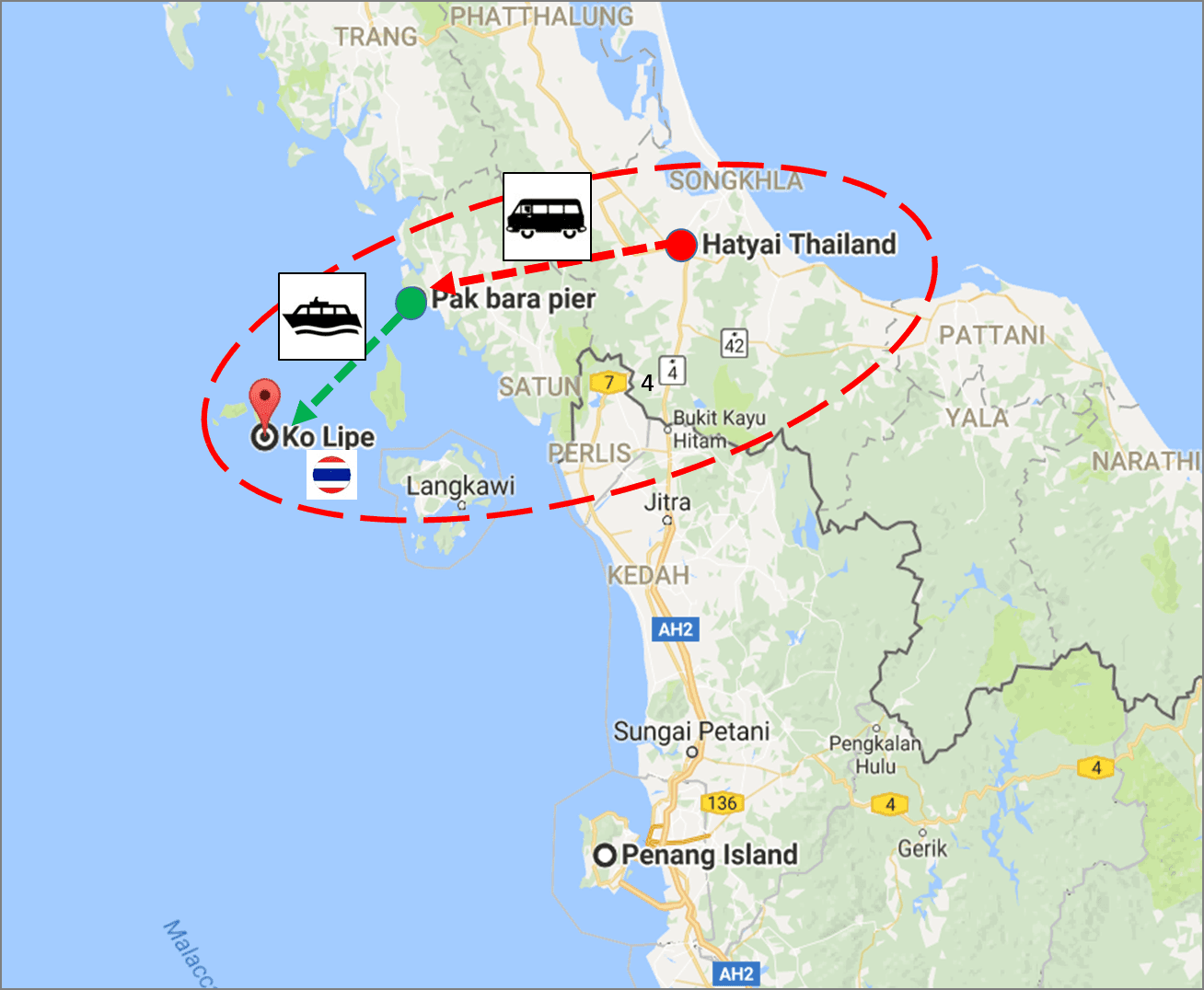 Availability: Whole Year
Transport mode: Mini van + Speedboat
Duration: Road trip: 2 hours, Speed boat 1 hour 30min
Speed boat Schedule: 9:30am, 11:30am, 1:30pm
Departure point: Hatyai Airport or Hatyai Town
Fare: RM130 per adult per way (2023/2024)
You can find latest schedule and price below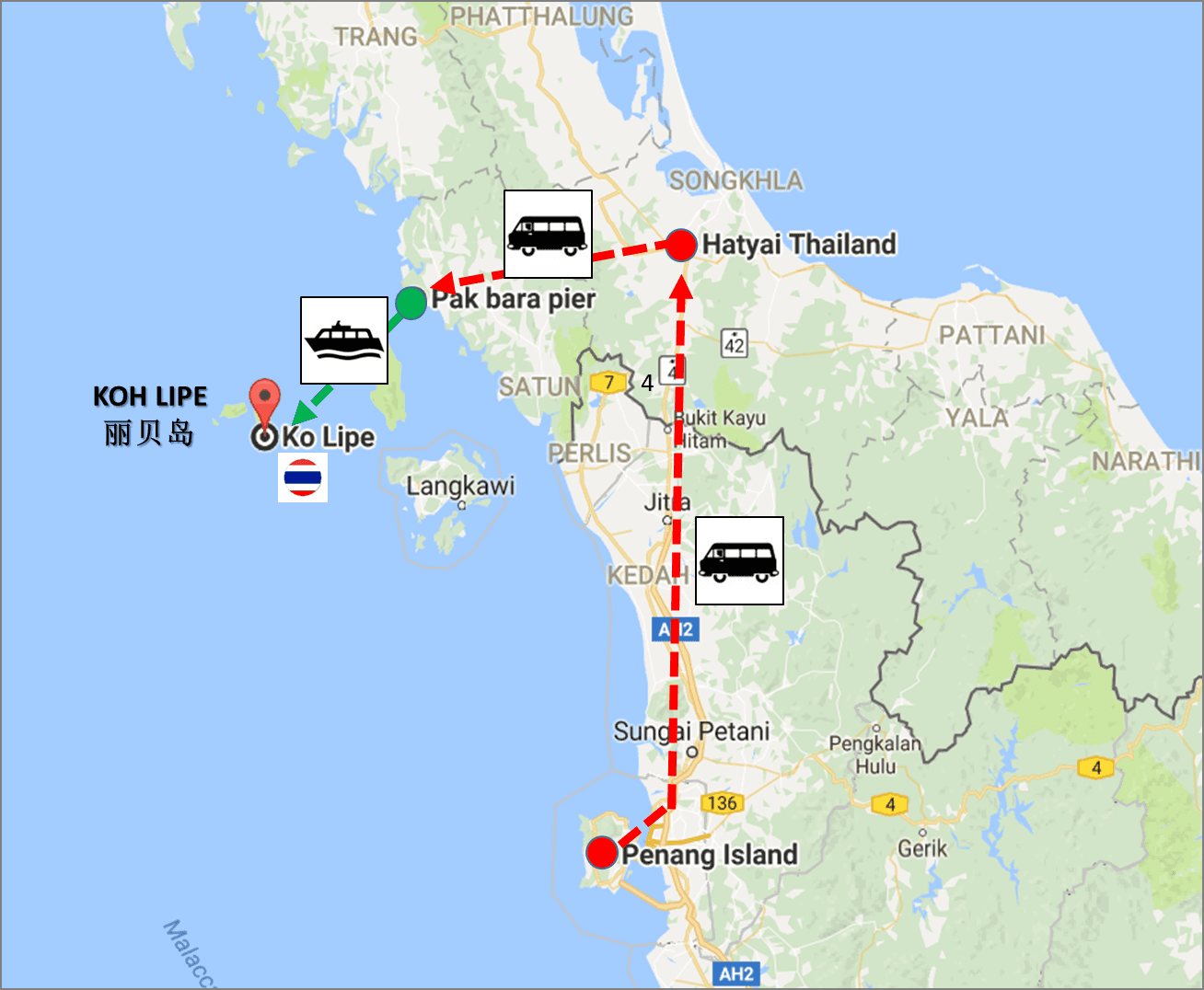 Join Transfer
(Not Available at the moment)
[Departure]:
-Pick up you at Sungai Nibong bus terminal/Komtar area at 5am (Malaysia time) via Hatyai to pakbara pier.
-You will to board the speed boat at 2:30pm (Thailand time) at Pak Bara Pier.
-Check in procedure will start 45min before departure time and pay THB20/pax for the pakbara pier fees, and you will reach Koh Lipe after 1:30 hours by speed boat.
-Upon arrival, then you will reach a platform, pay THB50/pax for the long tail boat transfer and THB200/pax for the national park fees (keep the national park receipt and bring along during snorkeling trip).
-Own transfer to your selected hotel for check in (check in time: 1-3pm depends on hotel).
-Leisure at your own time and activities.
[Return]:
-Own arrangement to Koh Lipe speed boat counter by 8:30am to board the 9.30am (Thailand Time) speed boat back to Pak Bara Pier.
-Reach Pakbara Pier around 11am (Thailand time).
-We will transfer you from Pak Bara Pier back to Penang with joint transfer via Hatyai.
-You will reach Penang around 7pm (Malaysia time).
 *Exclude border fees*
Private Transfer (Penang - Pakbara Pier - Koh Lipe)